The following organizations are partners in the effort to prevent and reduce instances of childhood obesity.

Government Partners

The White House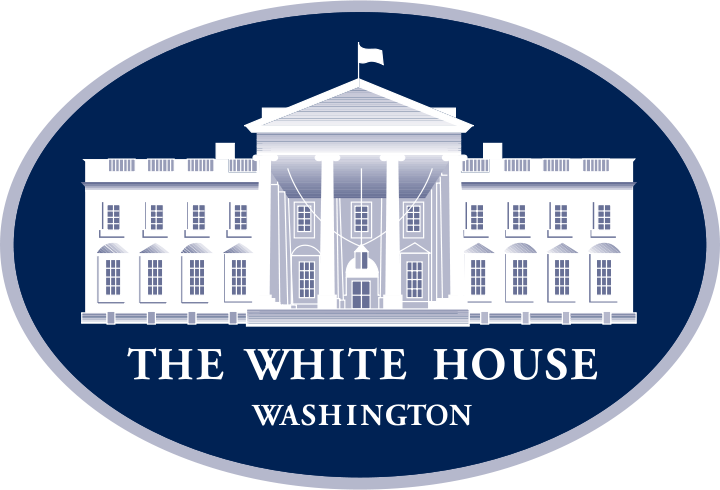 First Lady Michelle Obama launched the Let's Move! Campaign to end childhood obesity in February, 2010. The campaign has joined private and public stakeholders to promote healthy behaviors like exercise and healthy eating. President Barack Obama has gone as far to make September National Childhood Obesity Awareness Month.

To learn more about the White House efforts, visit their website;
http://www.whitehouse.gov/
Centers for Disease Control and Prevention (CDC)




The CDC has been tracking the childhood obesity epidemic. By providing information on prevalence, causes, and strategies and solutions to solving childhood overweight and obesity, the CDC hopes to curb the high instance rates.

To learn more about the CDC's efforts visit their website;
http://www.cdc.gov/
U.S. Food & Drug Administration (FDA)




The FDA has played a large part in reducing childhood obesity. Their mission to ensure food safety, correct labeling on foods and vending machines, and guarantee portion sizes are measured accurately. These tools have all been components in decreasing risk of childhood obesity.

To learn more about the FDA's efforts, visit their website;
http://www.fda.gov

State of New Jersey Department of Health




The Office of Nutrition and Fitness (ONF) is a part of the New Jersey Department of Health and Senior Services (NJ DHSS). ONF works to reduce obesity in New Jersey by providing programs, information and resources designed to reach New Jerseyans, particularly those at risk of obesity and related health outcomes.

To learn more about the ONF's efforts, visit their website;
http://www.state.nj.us/health/fhs/shapingnj/
Non-profit and NGOs

Robert Wood Johnson Foundation (RWJF)




General Robert Wood Johnson, owner of Johnson & Johnson, was a philanthropist who left his fortune to protect the public's health. RWJF funds a multitude of public health projects, including Leadership for Healthy Communities, a national program which aims to reduce childhood obesity.

To learn more about RWJF's efforts, visit their website;
http://www.rwjf.org
Leadership for Healthy Communities (LHC)




LHC is designed to support local and state government leaders nationwide in their efforts to reduce childhood obesity through public policies that promote active living, healthy eating, and access to healthy foods. LHC places special emphasis on promoting policies with the greatest potential for increasing
sustainable opportunities for physical activity and healthy eating among children at highest risk for obesity.

To learn more about LHC's efforts, visit their website;
http://www.leadershipforhealthycommunities.org/

Also, check out their Action Strategies Toolkit here!

American Association of School Administrators (AASA)




AASA, founded in 1865, is the professional organization for more than 13,000 educational leaders in the United States and throughout the world. This AASA initiative focused on local school districts taking an active role in improving the health of their schools.

To learn more about AASA's efforts, visit their website;
http://www.aasa.org

Local Government Commission (LGC)




LGC is a non-profit, non-partisan, membership organization that provides inspiration, technical assistance, and networking to local elected officials and other dedicated community leaders who are working to create healthy, walkable, and resource-efficient communities.

To learn more LGC's efforts, visit their website;
www.lgc.org
The National Association of County and City Health Officials (NACCHO)




NACCHO is the national organization representing local health departments (LHDs). NACCHO supports efforts that protect and improve the health of all people and all communities by promoting national policy, developing resources and programs, seeking health equity, and supporting effective local public health practice and systems.

To learn more about NACCHO's efforts, visit their website;
http://www.naccho.org/
National Conference of State Legislatures (NCSL)




NCSL is a bi-partisan organization that serves the legislators and staffs of the nation's 50 states, its commonwealths and territories. NCSL provides research, technical assistance and opportunities for policymakers to exchange ideas on the most pressing state issues, including childhood obesity.

To learn more about NCSL's efforts, visit their website;
www.ncsl.org
U.S. Conference of Mayors (USCM)




USCM is the official non-partisan organization of cities with populations of 30,000 or more. USCM in partnership with the American Beverage Association (ABA), has created the Childhood Obesity Prevention Program, a landmark three-year initiative to provide support to cities in their efforts to eradicate childhood obesity.

To learn more about USCM's efforts, visit their website;
http://usmayors.org
Center for Science in the Public Interest




The Center for Science in the Public Interest (CSPI) provides resources on a variety of childhood obesity-related issues including information regarding: nutrition policy, food marketing to kids, school food plans, and more.

To learn more about CSPI's efforts, visit their website;
http://www.cspinet.org/index.html
Community Non-Profits

The Food Trust




The Food Trust strives to make healthy food available to all. Working with neighborhoods, schools, grocers, farmers and policymakers, they have developed a comprehensive approach that combines nutrition education and greater availability of affordable, healthy food.

To learn more about The Food Trust's efforts, visit their website;
http://www.thefoodtrust.org/
ChangeLab Solutions




The National Policy & Legal Analysis Network to Prevent Childhood Obesity (NPLAN) is a ChangeLab Solutions project. NPLAN helps communities become healthier places for children to grow and thrive. By empowering community-based change agents with resources that are legally sound, practical and accessible, NPLAN plays an important role in the Robert Wood Johnson Foundation's efforts to reduce childhood obesity.

To learn more about ChangeLab Solutions' efforts, visit their website;
http://changelabsolutions.org/
MomsRising




MomsRising, a group that gives a voice to millions of mothers and women, takes on childhood obesity by addressing healthy school foods and the marketing of junk food to children. This organization provides information and resources to parents and allows parents to interact with the cause and share personal stories.

To learn more about MomsRising's efforts, visit their webiste;
http://www.momsrising.org/
Corporate & Private

PepsiCo




The Healthy Weight Commitment Foundation (HWCF) is a national effort designed to help reduce obesity—especially childhood obesity—by 2015. Since 2009, PepsiCo Foundation has contributed a total of $2.5 million for the HWCF's public education campaign to get children to eat and exercise with their families as well as provide energy balance school programs.

To learn more about PepsiCo's efforts, visit their website;
http://www.pepsico.com
Heinz




Heinz is an active supporter of We Can! ("Ways to Enhance Children's Activity and Nutrition"), a program created by the National Institutes of Health that focuses on helping children achieve and maintain a healthy weight. The program provides children and their parents with important tips and resources while focusing on three important behaviors: improved food choices, increased physical activity and reduced time in front of computer and television screens.

To learn more about Heinz's efforts, visit their website;
http://www.heinz.com/
W.K. Kellogg Foundation




The W.K. Kellogg Foundation seeks funding opportunities that allow them to make progress in ensuring all children grow and reach optimal well-being by living in secure families, having
access to fresh, local healthy food, physical activity, and access to quality health care.

To learn more about W.K. Kellogg's efforts, visit their website;
http://www.wkkf.org
Walgreens




Walgreens' has stepped up their efforts to fight against childhood obesity through numerous methods. By converting at least 1,000 stores across the country into food oases offering fresh fruits and vegetables Walgreens is increasing access to healthy foods. Walgreens also initiated the Walk with Walgreens program that rewards participants for simply logging their exercise.

To learn more about Walgreens efforts, visit their website;
http://www.walgreens.com/